The Giants of Cancer Care®
recognition program, presented by OncLive
®
, recognizes and celebrates the individuals who have achieved landmark successes within the global field of oncology. Giants of Cancer Care
®
is the premier oncology awards program honoring leaders, selected by their peers, for their remarkable achievements in oncology research and clinical practice. Last year, the Giants program received over 500 nominations: the highest ever recorded in the program's history. Be a part of something impactful and continue to express appreciation for your mentors and colleagues through a nomination. Join us in recognizing greatness and nominate today!
Raffle Information:
This includes one round trip airfare and a one night stay at a hotel of OncLive's choosing. Individuals may nominate as many times as they wish, but may not nominate the same physician more than once in a single category. Each nomination for a different oncology specialist will count as a new entry into the raffle. Giants of Cancer Care
®
Advisory Board members, Selection Committee members, or employees of MJH Associates may not enter the raffle.
Ticket will be purchased in coach class only.
Please note that a nomination in a particular category does not ensure a winner for that category.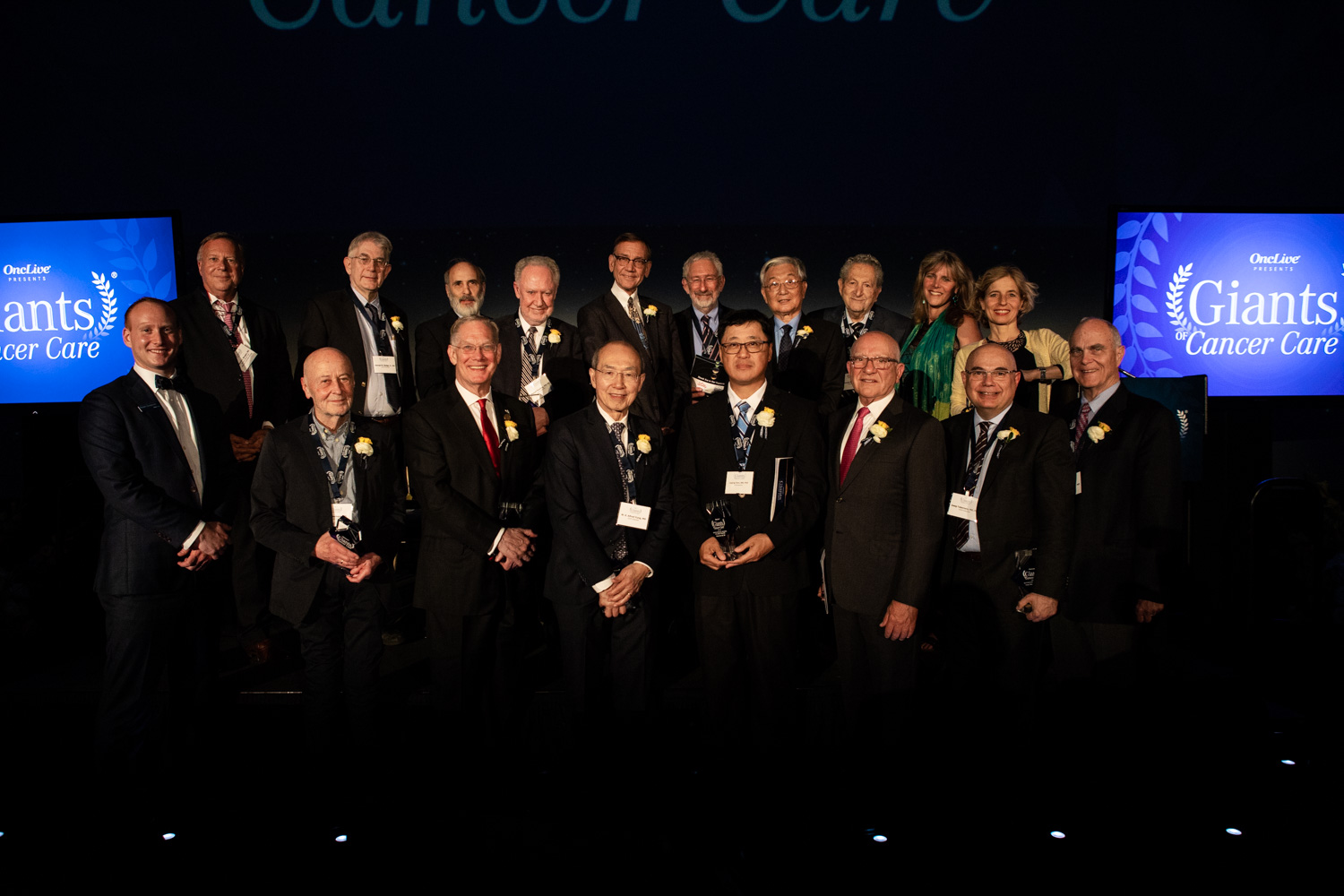 Back Row (left to right): Patrick I. Borgen, MD (Chair, Advisory Board); George W. Sledge Jr, MD; Michael P. Link, MD; Michael J. Keating, MB, BS; Nicholas J. Vogelzang, MD; Maurie Markman, MD; Waun Ki Hong, MD; Joseph R. Bertino, MD; Laura J. Esserman, MD, MBA; Caroline Robert, MD, PhD
Front Row (left to right): Robert Goldsmith, (Vice President, OncLive); Bart Barlogie, MD, V. Craig Jordan, OBE, PhD, DSc; W. K. Alfred Yung, MD; Lieping Chen, MD, PhD; Armando Giuliano, MD; Josep Tabernero, MD, PhD; James O. Armitage, MD
Not Pictured: Richard L. Schilsky, MD; Bruce E. Johnson, MD; Judy E. Garber, MD, MPH; Patricia A. Ganz, MD; Eli Glatstein, MD