Giants of Cancer Care® Program Inductees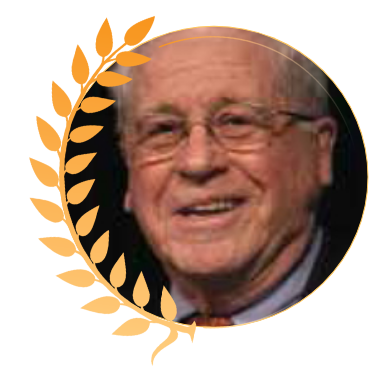 Breast Cancer
Bernard Fisher, MD
University of Pittsburgh
Widely credited with bringing clinical trials and statistical methodology to breast cancer research. Those efforts led to the elimination of the Halsted radical mastectomy.
An American scientist and pioneer in the biology and treatment of breast cancer.
He and his colleagues were instrumental in defining the effectiveness of adjuvant chemotherapy and hormonal therapy with the synthetic estrogen tamoxifen in treating breast cancer as a systemic disease. His studies revealed that tamoxifen substantially reduces the incidence of breast cancer in high-risk women when taken as a preventive measure.
Former chairman of the National Surgical Adjuvant Breast and Bowel Project at the University of Pittsburgh School of Medicine.
Back to 2013 Inductees
Home
)
SUPPORTED BY