Giants of Cancer Care® Program Inductees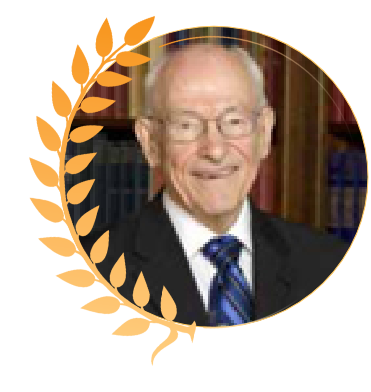 Myeloma
Robert A. Kyle, MD
Mayo Clinic
He discovered two significant conditions, monoclonal gammopathy of undetermined significance and smoldering multiple myeloma, laying the groundwork to understand myeloma disease progression.
Much of the knowledge that exists today in medicine about myeloma and monoclonal abnormalities, as well as the reputation Mayo Clinic has gained as one of the best medical centers in the world for myeloma research and treatment, is due to his work.
In 2001, he was the first recipient of the Waldenstrom Award for understanding and treatment of Waldenstrom macroglobulinemia.
Has gained recognition the world over as a pioneer and a respected leader in the advancement of research, clinical treatment, and education about this insidious cancer of the plasma cells in the bone marrow.
In 2003, the Robert A. Kyle Lifetime Achievement Award was established to "honor the physician who most exemplifies a singular dedication to and compassion for myeloma patients and treatment of their disease."
Back to 2013 Inductees
Home
)
SUPPORTED BY