Giants of Cancer Care® Program Inductees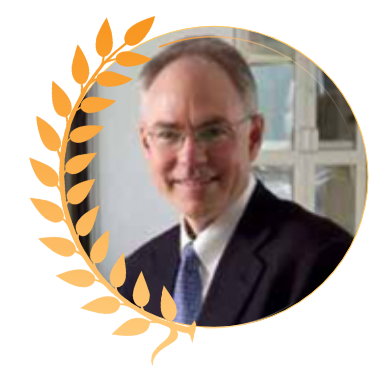 Prostate Cancer
Charles L. Sawyers, MD
Memorial Sloan-Kettering Cancer Center
Was appointed by President Obama to the National Cancer Advisory Board.
Recipient of the Breakthrough Prize in Life Sciences that recognizes "excellence in research aimed at curing intractable diseases and extending human life."
Recipient of the Lasker DeBakey Clinical Medical Research Award.
Played a key role in the development of imatinib (Gleevec) and dasatinib (Sprycel), two drugs that together have transformed chronic myelogenous leukemia from a fatal cancer into one that is nearly always treatable.
Helped design the first clinical trial for imatinib, including selecting which patients were most likely to benefit from the drug.
Leading a team that uses a new approach in finding a potential drug to attack cancer cells that have become resistant to enzalutamide (Xtandi), a targeted therapy for the treatment of advanced prostate cancer.
Back to 2013 Inductees
Home
)
SUPPORTED BY