Giants of Cancer Care® Program Inductees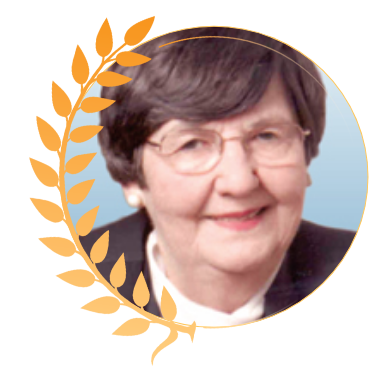 Psychiatric Oncology
Jimmie C. Holland, MD
Memorial Sloan Kettering Cancer Center
Dubbed "the mother of psycho-oncology" by the Journal of the National Cancer Institute, the late Jimmie C. Holland, MD, is considered to be one of the founders of psychosocial oncology. By focusing on the "psychological care of the medically ill," she created objective scales to evaluate the nonphysical aspects of cancer, which came to serve as reliable self-reporting tools for patients, advanced the field into the realm of evidence-based science, and transformed it into a recognized subspecialty of oncology.
In 1977, Holland founded the nation's first full-time psychiatric program at an oncology center, at Memorial Sloan Kettering, subsequently serving as inaugural chief of its Psychiatry Service and developing the first-ever syllabus on psycho-oncology for MSK.
In addition to authoring numerous papers, in 2014 Holland cowrote Lighter as We Go: Virtues, Character Strengths, and Aging, "one of the best books on ageing that even the most sophisticated student is likely ever to read," according to Harvard psychiatry professor George Vaillant. In 2000, she cowrote The Human Side of Cancer: Living with Hope, Coping with Uncertainty with medical journalist Sheldon Lewis. She was also founder and coeditor-in-chief of the journal Psycho-Oncology and senior editor of both The Handbook of Psychooncology and Psycho-Oncology, a comprehensive textbook that remains the gold standard to this day.
Holland was founding president of the International Psycho-oncology Society and the American Psychosocial Oncology Society, founding chair of the Department of Psychiatry and Behavioral Sciences at MSK, and a professor of psychiatry at Weill Cornell Medical College
In 1994, she received the American Cancer Society's Medal of Honor for Clinical Research, the organization's most prestigious award, and in 2000 the American Psychiatric Association's Presidential Commendation.
Back to 2014 Inductees
Home
)
SUPPORTED BY