Giants of Cancer Care® Program Inductees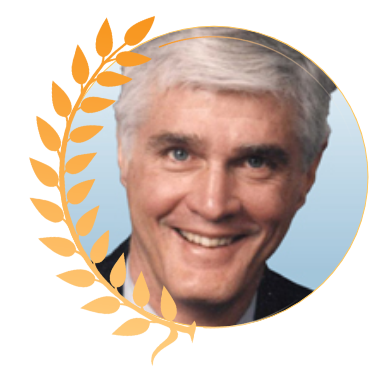 Lung Cancer
Paul A. Bunn Jr, MD
University of Colorado Cancer Center
Bunn has been a principal investigator on numerous national and local therapeutic trials and is also the principal investigator for the SPORE grant in lung cancer that is designed to conduct translational research in lung cancer.
As founding director of the University of Colorado Cancer Center, Bunn spent 20 years molding the center into one of the foremost cancer centers in the country, the equivalent of such noted centers as MD Anderson and Memorial Sloan Kettering. It is the only one in the Rocky Mountain region and one of only 39 comprehensive cancer centers in the United States.
Bunn has served in various leadership positions, including as president of the American Society of Clinical Oncology, chairman of the FDA Oncology Drug Advisory Committee, and president and executive director of the International Association for the Study of Lung Cancer.
He has published more than 300 articles in peer-reviewed journals, over 122 reviews and editorials, and 90 book chapters on lung cancer. His studies have set standards for the treatment of lung cancer, have identified issues of natural history, and have identified biomarkers of prognosis and therapy selection.
Back to 2014 Inductees
Home
)
SUPPORTED BY