Giants of Cancer Care® Program Inductees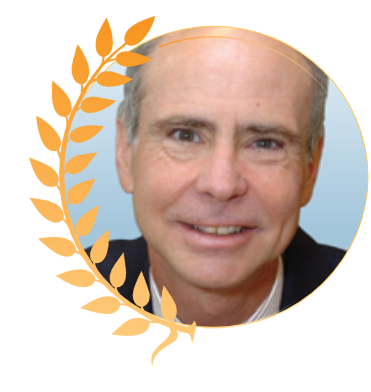 Myeloma
Kenneth C. Anderson, MD
Dana-Farber Cancer Institute/Harvard Cancer Center
Anderson's research has focused on the study of multiple myeloma in its microenvironment. He has been involved in the identification of novel targets and validation of novel targeted therapies for the disease.
His research efforts delineate mechanisms for enhancing allogeneic and autologous immunity to myeloma cells in order to derive related novel vaccination and adoptive immunotherapy treatments.
In addition, he has focused on translational research studies on B-cell malignancies, especially multiple myeloma. His team led both preclinical and clinical trials of the novel proteasome inhibitor bortezomib, as well as lenalidomide, culminating in FDA approval for these agents in myeloma.
Anderson's research has proved pivotal in establishing a new treatment paradigm using novel therapies to target the tumor cell, tumor host-bone marrow interaction, and bone marrow microenvironment to overcome drug resistance and improve patient outcomes in myeloma.
He is chief of the Division of Hematologic Neoplasia, director of the Jerome Lipper Multiple Myeloma Center, and vice chair of the Joint Program in Transfusion Medicine at the Dana-Farber Cancer Institute.
Back to 2014 Inductees
Home
)
SUPPORTED BY