Giants of Cancer Care® Program Inductees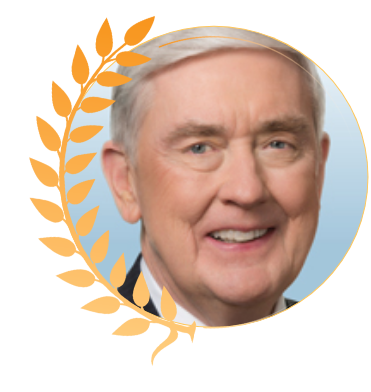 Education
John R. Seffrin, PhD
American Cancer Society
Seffrin is CEO of the American Cancer Society, an organization he has transformed into the world's largest voluntary health organization fighting cancer, with a billion dollars in resources to save lives by helping people stay well and get well.
Seffrin has expanded the ACS's legislative reach across the United States and in forums worldwide. He has stood up to such powerful lobbying interests as the tobacco industry.
Seffrin spearheaded the creation of the society's nonprofit, nonpartisan advocacy affiliate, the ACS Cancer Action Network, of which he is CEO.
He currently serves on the White House Advisory Group on Prevention, Health Promotion, and Integrative and Public Health, as well as the Advisory Committee to the Director of the Centers for Disease Control and Prevention, a Secretary-level appointment.
Appointed to the National Cancer Policy Board of the Institute of Medicine in 1997 and 1999, Seffrin was appointed by US Sen Dianne Feinstein to co-chair the National Cancer Legislation Advisory Committee.
Back to 2014 Inductees
Home
)
SUPPORTED BY