Giants of Cancer Care® Program Inductees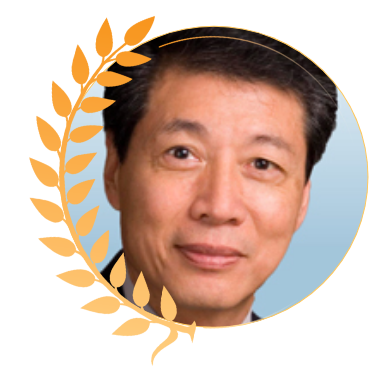 Head & Neck Cancer
Kie Kian Ang, MD, PhD(deceased 2013)
The University of Texas MD Anderson Cancer Center
Ang's early research provided some of the first insights into the effects of fractionation on central nervous system normal tissues, and many of these studies are still used today to help guide clinical decision making for patients receiving treatment.
He turned his laboratory focus to identifying molecular markers of radiation resistance and restoring radiosensitivity through the combination of radiation with molecular targeted agents.
Ang collaborated with James D. Cox to write one of the most widely used textbooks in radiation oncology, Radiation Oncology: Rationale, Technique, Results.
As MD Anderson's vice president for Global Academic Programs, Ang promoted and facilitated international academic and educational collaborations and directed MD Anderson's sister-institution network of 26 leading institutions throughout Europe, Asia, the Middle East, and the Americas.
His dual expertise in clinical and translational research led to many important discoveries, the most recent of which was elucidating the importance of the human papillomavirus (HPV) in influencing the outcome in patients with oropharyngeal cancer treated with radiation. This insight (published in The New England Journal of Medicine) has resulted in important personalizations of care.
Back to 2014 Inductees
Home
)
SUPPORTED BY