Giants of Cancer Care® Program Inductees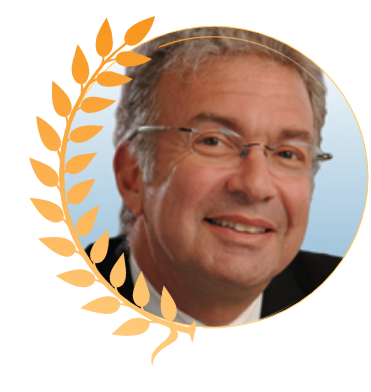 Genitourinary Cancer
Philip W. Kantoff, MD
Dana-Farber Cancer Institute/Harvard Cancer Center
Kantoff is a leading researcher in germline and somatic genetic markers of prostate cancer phenotype, mechanisms of resistance to hormone therapy, and the role of microRNAs in prostate cancer.
His work has led to the FDA approval of drugs for prostate cancer including the chemotherapies mitoxantrone and cabazitaxel and the vaccine sipuleucel-T.
Kantoff played a vital role in the development of abiraterone and cabozantinib.
He is chief clinical research officer and chief of the Division of Solid Tumor Oncology at Dana-Farber Cancer Institute.
He is the leader of the Dana-Farber/Harvard Cancer Center Prostate Cancer Program, and director of the prostate cancer SPORE.
Kantoff is the director of the Lank Center for Genitourinary Oncology, and chair of the Executive Committee for Clinical Research.
Back to 2014 Inductees
Home
)
SUPPORTED BY