Giants of Cancer Care® Program Inductees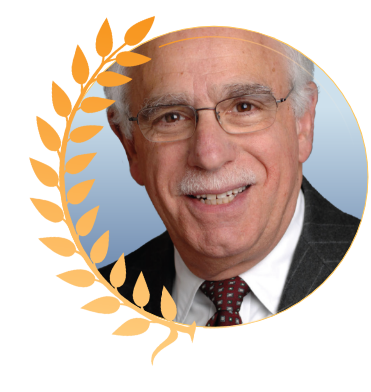 Gastrointestinal Cancer
Robert J. Mayer, MD
Harvard Medical School
Robert J. Mayer, MD, is the former director of the Center for Gastrointestinal Oncology at Dana-Farber Cancer Institute (DFCI). He currently serves as vice president for Academic Affairs in the Department of Medical Oncology. He is also the faculty vice president for Academic Affairs at DFCI and faculty dean for admissions at Harvard Medical School.
Dr Mayer leads the Gastrointestinal Malignancies program at the Dana-Farber/Harvard Cancer Center, specifically, the Gastrointestinal Cancer Committee for the Cancer and Leukemia Group B—a multi-institutional collaboration supported by the National Cancer Institute.
His research defined optimal postsurgical treatment for colon and rectal cancer and identified newer approaches to localized and advanced pancreatic cancer.
Dr Mayer led research efforts to develop cetuximab (Erbitux) for colorectal tumors that express EGFR.
He served as program director for the Medical Oncology Fellowship Program at DFCI for more than 20 years. He and his team have been responsible for the education of more than 200 trainees, many of whom have assumed major leadership roles throughout the United States.
Past-President of the American Society of Clinical Oncology.
Back to 2015 Inductees
Home
)
SUPPORTED BY