Giants of Cancer Care® Program Inductees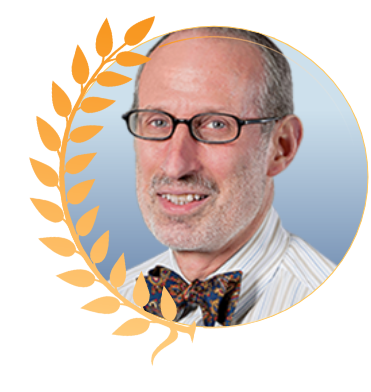 Melanoma
Jeffrey S. Weber, MD, PhD
NYU Langone Medical Center
Jeffrey S. Weber, MD, PhD, is the Deputy Director at the Laura and Issac Perlmutter Cancer Center at NYU Langone Medical Center.
Dr Weber served as principal investigator on the phase III nivolumab (Opdivo) trial in patients who were refractory to ipilimumab (Yervoy).
His research, which has been continuously funded by the NCI for over 20 years, focuses on experimental therapeutics and drug development, particularly in the areas of immunotherapy and checkpoint inhibitory antibody development in melanoma and other types of cancer.
Specifically, his laboratory monitors and characterizes how T cells respond in patients with cancer who are undergoing immune therapy. In addition, he established laboratory models to further understand how the use of antibodies that "take the brakes off" the immune system has promoted the use of immunotherapy in patients with cancer.
Has led or been a major participant in multiple cutting-edge trials using immune effector cells called tumor infiltrating lymphocytes (TIL) and other agents to boost cancer immunity by utilizing novel agents such as CTLA-4 and PD-1 to inhibit important checkpoint molecules on T cells.
He is principal investigator on several ongoing studies funded by NCI, including trials in clinical drug development, vaccines, and studies on autoimmunity and melanoma.
Many melanoma organizations were also graced with Weber's leadership, including the Melanoma Research Foundation, Melanoma Therapeutics Foundation, NCI's Clinical Oncology Study section, and the US Veterans Administration's Clinical Oncology section, where he served as chair.
Back to 2016 Inductees
Home
)
SUPPORTED BY