Giants of Cancer Care® Program Inductees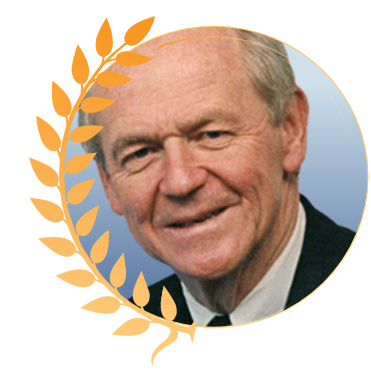 SURGICAL ONCOLOGY
Sir Murray F. Brennan, MD
Memorial Sloan Kettering Cancer Center
Sir Murray F. Brennan, MD, is vice president for International Programs, the Benno C. Schmidt Chair in Clinical Oncology, and director of The Bobst International Center at Memorial Sloan Kettering Cancer Center.
Saluted around the world for enhancing understanding of tumor biology, evaluating the proper role of surgery and other therapies in caring for patients with cancer, and serving as a mentor to surgical scientists.
Designed and conducted numerous clinical trials that have produced significant findings in the management of soft tissue sarcomas and pancreatic cancer.
Created the world's largest database for patients with sarcoma, which includes more than 10,000 individuals treated at Memorial Sloan Kettering since 1982.
Worked with colleagues to utilize the sarcoma database to develop computer programs that predict local recurrence and survival for individual patients.
Honored with the Distinguished Service Award from the American College of Surgeons in 2000.
Appointed Knight Grand Companion of the New Zealand Order of Merit by Her Majesty the Queen and named as a member of the Institute of Medicine of the National Academy of Sciences.
Back to 2016 Inductees
Home
)
SUPPORTED BY