Giants of Cancer Care® Program Inductees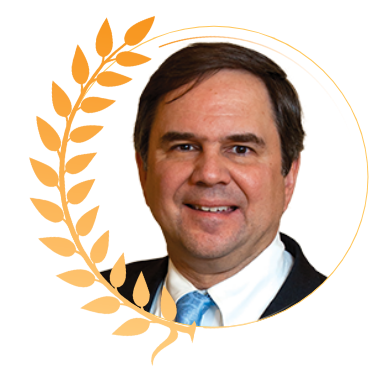 GENITOURINARY CANCER
Daniel P. Petrylak, MD
Yale University School of Medicine
Daniel P. Petrylak, MD, is professor of medicine (medical oncology) and professor of urology at Yale School of Medicine and co-director of the Signal Transduction Research Program at Yale Cancer Center.
Dr Petrylak is involved in clinical trials research on a local, national, and international level. He is the head of the advanced bladder subcommittee in the Southwest Oncology Group Genitourinary Committee.
Dr Petrylak served as principal investigator (PI) or co-PI on 7 Southwest Oncology Group protocols. Most notably, he served as the PI for a randomized trial comparing docetaxel and estramustine with mitoxantrone and prednisone in men with hormone-refractory prostate cancer. This trial was 1 of 2 studies that demonstrated a survival benefit for docetaxel-based therapy in men with advanced prostate cancer and resulted in the FDA's approval of docetaxel for hormone-refractory prostate cancer.
He also helped to design and served as PI for the SPARC trial, an international registration trial evaluating the activity of satraplatin as a second-line therapy for hormone-refractory prostate cancer.
Dr Petrylak has served on the program committee for the American Urological Association (2003-2011) and the American Society of Clinical Oncology (1995-1997; 2001-2003). He has served as a committee member for the Immunology Devices Panel of the FDA. He has published extensively in the New England Journal of Medicine, the Journal of Clinical Oncology, the Journal of the National Cancer Institute, Cancer Research, and Clinical Cancer Research.
Back to 2017 Inductees
Home
)
SUPPORTED BY