Giants of Cancer Care® Program Inductees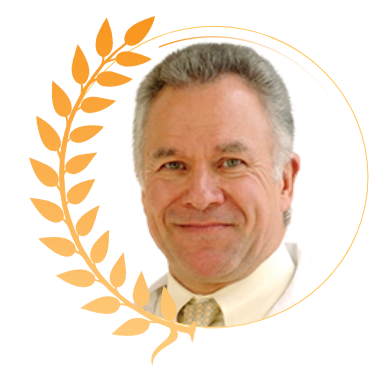 MELANOMA
John M. Kirkwood, MD
University of Pittsburgh School of Medicine
John M. Kirkwood, MD, is the Usher Professor of Medicine, Dermatology & Translational Science and director of the Melanoma and Skin Cancer Program, University of Pittsburgh School of Medicine.
Dr Kirkwood's pioneering work with biological treatments for melanoma provided the first adjuvant therapy for treating patients with high-risk melanoma in 1996 and he has led immunotherapy development in cancer for the past 45 years, beginning decades before immunotherapy had reached the limelight it has achieved in melanoma and other solid tumors over the past 5 years.
He is leading several highly promising clinical trials with cancer vaccines that use biological response modifiers to spur the body's immune system to recognize and destroy melanoma.
He is now pioneering new approaches to the assessment of combinations of recently approved new immunotherapies and molecular therapies that are anticipated to be the focus of the next decade of clinical translational research.
In Dr Kirkwood's laboratory, metastatic and locoregional tumor tissues from patients participating in new combination therapies, neoadjuvant trials, and prevention interventions are examined with a focus on the alterations in immunomodulatory STAT signaling pathways and effector immune responses.
He is a member of the New York Academy of Sciences, the American Society of Clinical Oncology, the American Association for Cancer Research, the Eastern Cooperative Oncology Group, the Society for Immunotherapy of Cancer, the Society for Melanoma Research, the Clinical Immunology Society, and the Society of Natural Immunity.
Back to 2017 Inductees
Home
)
SUPPORTED BY