Giants of Cancer Care® Program Inductees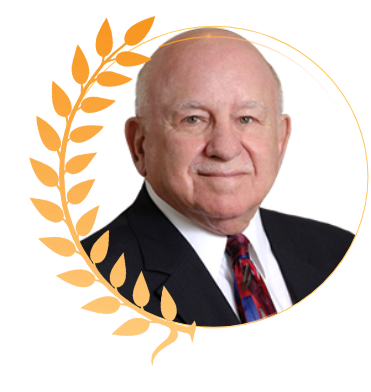 PEDIATRIC ONCOLOGY (retired)
Joseph V. Simone, MD
Huntsman Cancer Institute
Joseph V. Simone, MD, is the clinical director emeritus, Huntsman Cancer Institute, and professor emeritus of pediatrics and medicine at the University of Utah School of Medicine.
The research of Dr Simone and his colleagues led to the first curative combination treatment for select children with acute lymphoid leukemia.
At Memorial Sloan Kettering Cancer Center, he developed a cancer disease management system (Disease Management Program) and a regional clinical cancer network to share information and best practices with other cancer care providers to demonstrate outcomes in patients who were not in clinical protocols. His efforts transformed the way physicians approach their practices in terms of measuring and assessing what they do and how well they do it.
The Disease Management Program was the precursor to the American Society of Clinical Oncology's Quality Oncology Practice Initiative—an oncologist-led, practice- based quality improvement program to promote excellence in cancer care.
Dr Simone spent much of his medical career at St. Jude Children's Research Hospital, where he joined the staff in 1967 and served as director from 1983 to 1992. He has served as interim director of the University of Florida Shands Cancer Center from 2008 to 2009, and is now a senior adviser to the center.
Has held appointments to many cancer policy-making organizations, including the National Comprehensive Cancer Network, Association of American Cancer Institutes, Pediatric Oncology Group, and the National Cancer Institute.
He consults for academic medical centers, community hospitals, and government agencies, and mentors younger doctors.
Back to 2017 Inductees
Home
)
SUPPORTED BY