Giants of Cancer Care® Program Inductees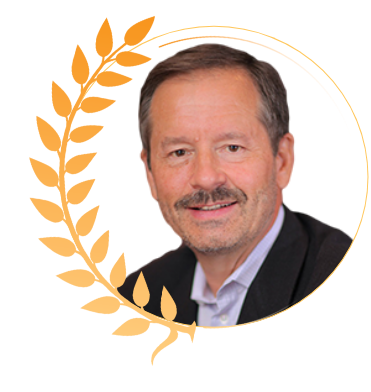 SCIENTIFIC ADVANCES/ DRUG DEVELOPMENT
Lewis C. Cantley, PhD
Sandra and Edward Meyer Cancer Center at Weill Cornell Medical College
Lewis C. Cantley, PhD, is the director of the Sandra and Edward Meyer Cancer Center at Weill Cornell Medical College/Ronald P. Stanton Clinical Cancer Program at New York-Presbyterian, and professor of cancer biology in medicine.
Dr Cantley's early work focused on the structure and mechanism of enzymes that transport small molecules across cell membranes. He also pioneered the application of fluorescence resonance energy transfer for studying such processes.
At Harvard Medical School, Dr Cantley showed that phosphoinositide 3- kinase (PI3K) activation is critical for oncogene-mediated cell transformation, as well as for insulin-dependent stimulation of glucose uptake and metabolism, with the subsequent revelation that lipid products of PI3K directly activate the AKT/PKB protein kinase to provide a cell survival signal. This discovery, as well as subsequent discoveries from other laboratories that human cancers frequently have activating mutations caused by PI3K and/or inactivating mutations in the PTEN gene (encoding a phosphatase that degrades PI3K lipid products), encouraged pharmaceutical companies to develop PI3K pathway inhibitors for cancer therapy.
Recent studies from his laboratory have revealed that growth factors, through activation of PI3K and other signaling pathways, cause major changes in cellular metabolism that are critical for the growth of cancer cells. Of interest, cancer cells invariably utilize an embryonic form of pyruvate kinase to channel glucose metabolites for optimal cell growth.
He has authored more than 400 original papers and more than 50 book chapters and review articles.
Back to 2017 Inductees
Home
)
SUPPORTED BY