Giants of Cancer Care® Program Inductees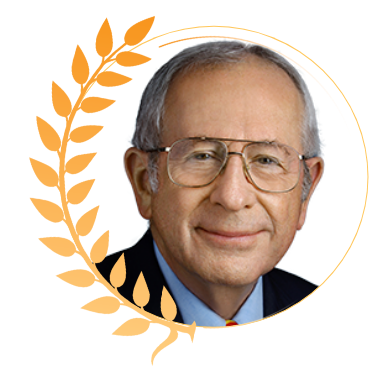 SURGICAL ONCOLOGY
John L. Cameron, MD
Johns Hopkins University School of Medicine
John L. Cameron, MD, is the Alfred Blalock Distinguished Service Professor of Surgery, professor of surgery, and professor of oncology at Johns Hopkins University School of Medicine.
His long-standing interest in alimentary tract diseases, specifically pancreatic cancer, led to improved surgical outcomes for the Whipple procedure. At the beginning of his career, the mortality rate of the procedure was nearly 30%. He has worked to lower that to 1% to 2%.
He has made many contributions to the understanding of the pathophysiology and management of a variety of benign and malignant pancreatic diseases. He was an early investigator in the field of acute pancreatitis.
Dr Cameron has operated on more patients with pancreatic cancer and conducted more Whipple resections than any other surgeon in the world. In March 2012, at the age of 75, he performed his 2000th Whipple procedure.
In addition to maintaining a busy practice that focuses mainly on pancreatic surgery, he has been a leader in the surgical profession, serving as president of the American College of Surgeons, the Society for Surgery of the Alimentary Tract, the Southern Surgical Association, the Society of Clinical Surgery, the Society of Surgical Chairmen, the Halsted Society, and the American Surgical Association.
Back to 2017 Inductees
Home
)
SUPPORTED BY