Giants of Cancer Care® Program Inductees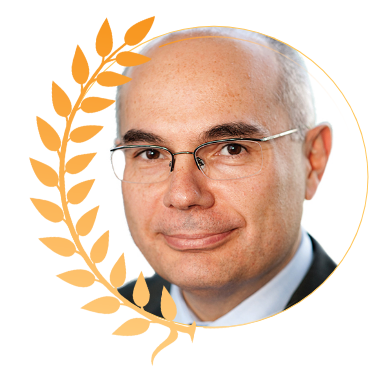 GASTROINTESTINAL CANCER
Josep Tabernero, MD, PhD
Director, Vall d'Hebron Institute of Oncology
Josep Tabernero, MD, PhD, is involved in translational research and the effects of molecularly targeted therapies on the body.
Dr. Tabernero is active in phase I and II studies with pharmacodynamic endpoints with novel agents directed to cancer and immune cells' targets.
His laboratory is developing molecular therapies that target specific oncoproteins, with particular emphasis on EGFR-family, ERK, and PI3K-pathway inhibitors and IGFR-PI3K-AKT-mTOR pathway inhibitors, for patients displaying genetic lesions or pathway dysregulation.
The objectives of his laboratory include identifying new predictive markers of response to diverse treatments and studying circulating biomarkers (detection and genotyping of circulating free DNA). His group develops new xenograft models with explant tumors from patients ("xenopatients") in mice to study tumor development.
Dr. Tabernero heads the Department of Medical Oncology at Vall d'Hebron University Hospital. He is a member of several editorial boards, including those of Clinical Cancer Research, Cancer Discovery, Clinical Colorectal Cancer, and Annals of Oncology. He is also serving as ESMO president for the 2018-2019 term.
Back to 2018 Inductees
Home
)
SUPPORTED BY