Giants of Cancer Care® Program Inductees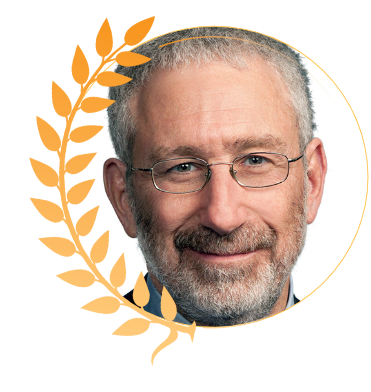 GYNECOLOGIC CANCER
Maurie Markman, MD
President, Medicine & Science, Cancer Treatment Centers of America (CTCA)
Maurie Markman, MD, has conducted practice-changing research into ovarian cancer and is bringing precision medicine to the forefront of patient care throughout a national hospital network.
Dr. Markman was a leading investigator on the phase III Southwest Oncology Group and Gynecologic Oncology Group trial that, in 2003, established 12 cycles of single-agent paclitaxel as a new standard-of-care maintenance therapy for women with advanced ovarian cancer.
His research helped demonstrate the utility of weekly paclitaxel and treatment-free intervals in patients with ovarian cancer, expanding treatment options.
He worked to identify characteristics of patients with ovarian cancer who would be candidates for intraperitoneal (IP) chemotherapy. In 2006, the National Cancer Institute recognized the clinical utility of the IP approach for patients with small-volume, residual advanced disease.
As president of medicine and science at CTCA, Dr. Markman shapes the clinical and research mission of the 5-hospital network. His focus has been on integrating precision medicine into patient care through the creation of innovative partnerships with leading industry organizations such as Foundation Medicine.
Back to 2018 Inductees
Home
)
SUPPORTED BY