Giants of Cancer Care® Program Inductees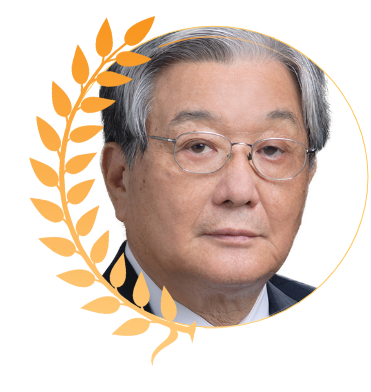 HEAD AND NECK CANCERS
Waun Ki Hong, MD✝
Former Head, Division of Cancer Medicine, The University of Texas MD Anderson Cancer Center
Waun Ki Hong, MD, developed larynx-sparing, less invasive treatments for head and neck cancer. He has also championed the development of chemoprevention and personalized therapy.
At The University of Texas MD Anderson Cancer Center, where he is former head of the Division of Cancer Medicine, Dr. Hong made translational research a top priority, pioneering the development of therapeutic and preventive strategies for aerodigestive tract cancers.
His highly celebrated achievements include completion of the historic BATTLE trial, which demonstrated the feasibility of a personalized, biopsy-/biomarker-driven approach for patients with advanced lung cancer.
During his tenure at the Boston VA Medical Center, Dr. Hong conducted seminal clinical trials showing that cisplatin-based chemotherapy and radiotherapy offered an effective alternative to total laryngectomy for the treatment of cancer of the larynx. Partnering with Gregory Wolf, MD, Dr. Hong began the VA Cooperative Group for Laryngeal Cancer Study, which in 1991 published results in the New England Journal of Medicine showing that this combination was effective while sparing the larynx.
The results of his work changed the paradigm in head and neck cancer and influenced treatment in bladder, breast, anal, and other cancers, serving as a model for organ preservation.
Back to 2018 Inductees
Home
)
SUPPORTED BY