Giants of Cancer Care® Program Inductees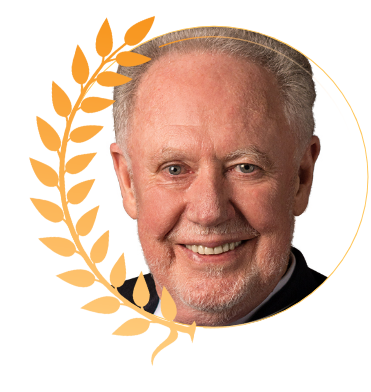 LEUKEMIA
Michael J. Keating, MB, BS
Professor, Medicine, Department of Leukemia, The University of Texas MD Anderson Cancer Center
Michael J. Keating, MB, BS, has devoted much of his career to finding means of controlling and curing chronic lymphocytic leukemia (CLL).
Dr. Keating was instrumental in founding the Chronic Lymphocytic Leukemia Global Research Foundation.
His research led to the development of the chemotherapy regimens fludarabine, fludarabine plus cyclophosphamide (FC), and FC plus rituximab in CLL. Fludarabine is one of the most important agents in CLL and a major component of treatment of patients with low-grade lymphoma, acute myelogenous leukemia, and myelodysplastic syndrome.
Early in his career, he focused on developing cytogenetics to predict the probability of response to treatment and survival in acute leukemia.
In 1988, Dr. Keating won the Service to Mankind Award from the Leukemia Society of America. In 2002, he received the Charles A. LeMaistre Outstanding Achievement Award in Cancer and the Binet-Rai Medal for outstanding contributions to CLL. He is a clinical professor of medicine and an internist in the Department of Leukemia at The University of Texas MD Anderson Cancer Center.
Back to 2018 Inductees
Home
)
SUPPORTED BY