Giants of Cancer Care® Program Inductees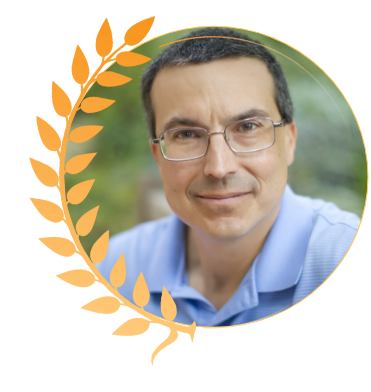 CANCER DIAGNOSTICS
Charles M. Perou, PhD
The May Goldman Shaw Distinguished Professor of Molecular Oncology, University of North Carolina (UNC) Lineberger Comprehensive Cancer Center
Charles M. Perou, PhD, conducts research across cancer biology, genomics, genetics, bioinformatics, statistics, systems biology, and clinical practice.
Dr Perou is best known for his work on the genomic characterization of human tumors, which resulted in the discovery of the intrinsic subtypes of breast cancer. Initially published in Nature in 2000, this gene expression–based classification was the first to identify the basal-like/triple-negative breast cancer subtype.
In his laboratory, Dr Perou and colleagues have demonstrated that breast cancers can be divided into at least 5 molecular subtypes.
Applying their molecular findings to a large human population, Dr Perou and his team found that African American women have fewer luminal A breast cancers than white women and are twice as likely develop basal-like disease. This discovery may help to explain racial disparities in outcomes.
His honors include the American Association for Cancer Research Outstanding Investigator Award for Breast Cancer Research in 2009 and the Brinker Award for Scientific Distinction in Basic Research from Susan G. Komen in 2016.
Dr Perou also serves as professor of genetics in the Department of Genetics at the UNC School of Medicine, co-director of the UNC Computational Medicine Program, and faculty director of the Bioinformatics Group and co-director of the Breast Cancer Research Program within the Lineberger Center.
Back to 2019 Inductees
Home
)
SUPPORTED BY