Giants of Cancer Care® Program Inductees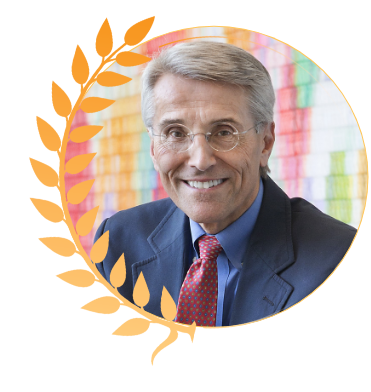 COMMUNITY OUTREACH
Richard Pazdur, MD
Director, FDA Oncology Center of Excellence
Richard Pazdur, MD, is founding director of the Oncology Center of Excellence, whose mission is to harness the combined skills of FDA experts to accelerate the development of novel cancer products.
Since his appointment in January 2017, the FDA approved the first tumor-agnostic agent (pembrolizumab; Keytruda), the first anticancer biosimilar (ABP 215; Mvasi), and the first chimeric antigen receptor T-cell therapy (tisagenlecleucel; Kymriah).
He previously served as director of the Office of Hematology and Oncology Products (OHOP) in the FDA's Center for Drug Evaluation and Research.
As director of OHOP, Dr Pazdur coordinated oncology activities across all FDA centers and ensured collaboration between the FDA, the National Cancer Institute, and other cancer-related organizations inside and outside of government.
Dr Pazdur also was director of the FDA's Division of Oncology Drug Products from September 1999 to May 2005.
In 2017, Dr Pazdur was named to The Bloomberg 50 as one of the leaders who defined global business that year. Fortune magazine named him one of its World's 50 Greatest Leaders in 2015.
That same year, the American Association for Cancer Research recognized him with its Distinguished Public Service Award. Also, the American Society of Clinical Oncology honored him with its Service Recognition Award in 2009 and its Public Service Award in 2013.
Back to 2019 Inductees
Home
)
SUPPORTED BY