Giants of Cancer Care® Program Inductees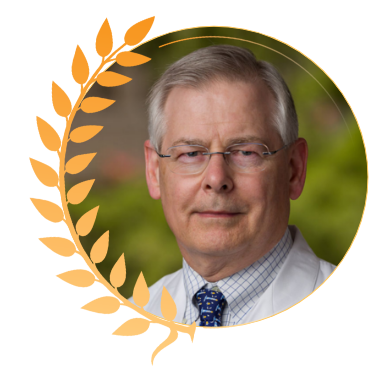 LUNG CANCER
David H. Johnson, MD
Donald W. Seldin Distinguished Chair in Internal Medicine, University of Texas (UT) Southwestern Medical Center
David H. Johnson, MD, is a leader in lung cancer research whose work spans clinical investigations in targeted therapies, chemotherapy, radiation therapy, and oncogenic mutations.
Dr Johnson's research helped pave the way for the development of multiple drugs for patients with small cell and non–small cell lung cancer including etoposide, paclitaxel (Abraxane), carboplatin, the angiogenesis inhibitor bevacizumab (Avastin), and the EGFR inhibitor erlotinib (Tarceva).
He served as president of the American Society of Clinical Oncology (ASCO) from 2004 to 2005. During that time, he worked to advance ASCO's Quality Oncology Practice Initiative and was instrumental in establishing its Cancer Survivorship Program.
He was also a member of the FDA's Oncologic Drugs Advisory Committee and chair of the Thoracic Cancer Committee of the Eastern Cooperative Oncology Group. He also is a past chair of the American Board of Internal Medicine (ABIM) Board of Directors (2013-2015) and of the ABIM Medical Oncology Subspecialty Board (2001-2011).
ASCO honored Dr Johnson with its Distinguished Achievement Award in 2016 and the Statesman Award in 2008. He has written more than 400 peer-reviewed articles and 40 book chapters and edited 4 oncology textbooks.
Back to 2019 Inductees
Home
)
SUPPORTED BY