Giants of Cancer Care® Program Inductees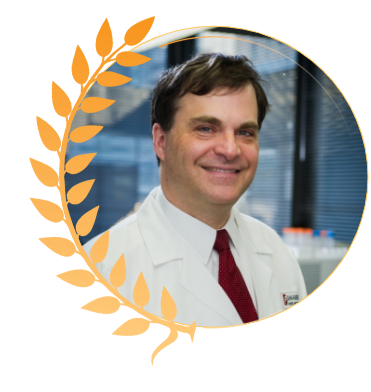 MELANOMA & OTHER SKIN CANCERS
F. Stephen Hodi, MD
Director of the Center for Immuno-Oncology and the Melanoma Center at Dana-Farber Cancer Institute
F. Stephen Hodi, MD, is a trailblazer in the development of immunotherapy and melanoma therapeutics, particularly checkpoint inhibitors.
Dr Hodi led the first human trial of the CTLA-4 checkpoint inhibitor ipilimumab (Yervoy). He later led the phase III registration trial, which produced the first results to show a survival advantage for adults with metastatic melanoma and led to FDA approval in 2011. The indication was later expanded to include pediatric patients.
In 2014, Dr Hodi helped led a phase I study with favorable overall survival results and durable tumor regression in patients with advanced melanoma who received the PD-1 inhibitor nivolumab (Opdivo). The FDA approved the drug for melanoma later that year.
The following year, the FDA approved the combination of nivolumab and ipilimumab for patients with BRAF V600 wild-type unresectable or metastatic melanoma based on findings from Dr Hodi and colleagues.
He also has explored molecular biomarkers and targeted therapies for patients with melanoma, including studies into whether the KIT mutation may be a therapeutic target.,/li>
Dr Hodi is the Sharon Crowley Martin Chair in Melanoma at Dana-Farber and a professor of medicine at Harvard Medical School. He also is a member of the Parker Institute for Cancer Immunotherapy.
Back to 2019 Inductees
Home
)
SUPPORTED BY