Giants of Cancer Care® Program Inductees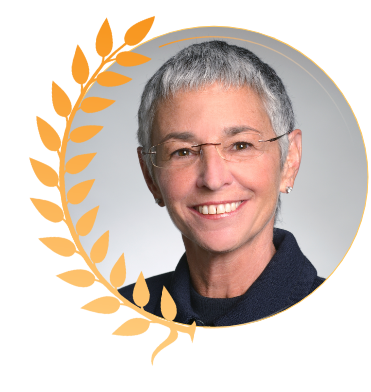 SUPPORTIVE, PALLIATIVE, AND/OR GERIATRIC CARE
Jamie H. Von Roenn, MD
Vice President of Education, Science, and Professional Development for the American Society of Clinical Oncology (ASCO)
Jamie H. Von Roenn, MD, is a leader in identifying and developing ways to integrate palliative medicine skills and principles into the care of patients with cancer.
Dr Von Roenn is responsible for planning, implementing, and evaluating ASCO's formal US-based education programs. Her department is also tasked with providing training and professional development for oncologists at every stage of their careers.
Prior to joining ASCO, Dr Von Roenn served as director of the Palliative Medicine Fellowship Training Program at Northwestern University's Feinberg School of Medicine and as chair of the annual Chicago Supportive Oncology Conference. She spearheaded efforts throughout the school to incorporate palliative medicine into the medical school curriculum and internal medicine residency training.
She was a coprincipal investigator for the Education in Palliative and End-of-Life Care for Oncology (EPEC-O) project, a comprehensive palliative care curriculum for providers treating cancer developed in conjunction with ASCO, the National Cancer Institute, and the Lance Armstrong Foundation.
In 2011, Dr Von Roenn received the ASCO-American Cancer Society Award and Lecture in recognition of her pioneering work in palliative medicine and her contributions to oncology care and cancer pain management. She won a Statesman Award from ASCO in 2009.
Back to 2019 Inductees
Home
)
SUPPORTED BY