Giants of Cancer Care® Program Inductees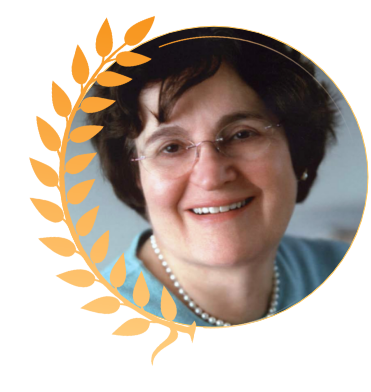 TRANSLATIONAL SCIENCE
Susan Band Horwitz, PhD
Distinguished Professor, Rose C. Falkenstein Chair in Cancer Research, Albert Einstein College of Medicine
Susan Band Horwitz, PhD, conducted groundbreaking research that established the mechanism of action of paclitaxel (Taxol) and other cytotoxic drugs of natural product origin.
Dr Horwitz and colleagues discovered that paclitaxel, derived from the bark of the Pacific yew tree, binds to microtubules, resulting in arrest of the cell cycle in metaphase. Her findings helped establish the use of paclitaxel and other microtubule-binding agents as a new class of chemotherapeutic agents.
In 1992, 16 years after Dr Horwitz began exploring the properties of paclitaxel, the FDA approved the drug for patients with ovarian cancer. Indications subsequently were approved for breast cancer and non–small cell lung cancer.
Her laboratory showed that bleomycin, a natural product from the Streptomyces verticillus bacteria, interacts with DNA by binding first to ferrous iron; in the presence of oxygen, the bleomycin–ferrous iron complex degrades DNA. Today, bleomycin is used to treat squamous cell cancers, melanoma, sarcoma, testicular and ovarian cancers, and lymphomas.
She also has researched the mechanism of action of other products from nature with anticancer properties, such as camptothecin and etoposide.
For her work on paclitaxel, the American Association for Cancer Research honored Dr Horwitz with a Lifetime Achievement Award in 2011, and the American Cancer Society awarded her its highest prize, the Medal of Honor, in 2008. She was elected to the National Academies of Science and of Medicine in 2005.
Dr Horwitz also holds the title of distinguished professor in the Department of Molecular Pharmacology at Einstein.
Back to 2019 Inductees
Home
)
SUPPORTED BY