Giants of Cancer Care® Program Inductees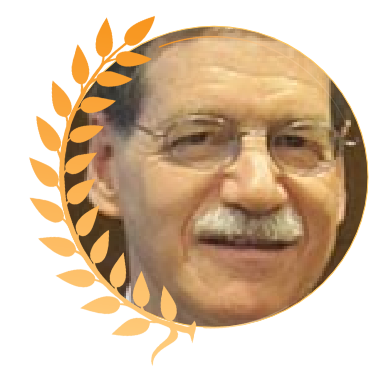 SUPPORTIVE, PALLIATIVE, AND/OR GERIATRIC CARE
Richard J. Gralla, MD
Albert Einstein College of Medicine/Jacobi Medical Center
Richard J. Gralla, MD, is director of oncology research for the North Bronx Healthcare Network and a professor in the Department of Medicine at the Jacobi Medical Center.
Gralla has been a leading investigator into the mechanisms of chemotherapy-induced nausea and vomiting and novel therapies to help prevent and alleviate symptoms. Starting in the 1980s, his research findings have helped define the role of serotonin receptor and neurokinin-1 receptor antagonists in suppressing emesis. These include studies of ondansetron (Zofran) and aprepitant (Emend).
He is the author of more than 200 scientific publications in cancer medicine. He also serves on several editorial boards of medical journals and is active in numerous professional societies, including the American Society of Clinical Oncology and the International Association for the Study of Lung Cancer. Additionally, he is past president of the Multinational As
During his career, Gralla has been recognized with the Distinguished Service Award from the Multinational Association of Supportive Care in Cancer (2006), the CancerCare Physician of the Year (2005), the Irka Wozniak Award for Research from Adelphi University (1999), and the Louise and Allston Boyer Young Investigator Award for Clinical Investigation from Memorial Sloan Kettering Cancer Center (1984).
Back to 2020 Inductees
Home
)
SUPPORTED BY