Giants of Cancer Care® Program Inductees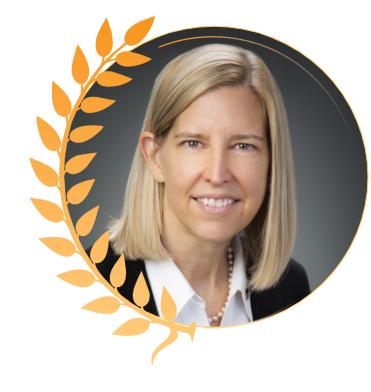 TRANSLATIONAL SCIENCE
Maura L. Gillison, MD, PhD
The University of Texas MD Anderson Cancer Center Houston, Tx
Maura L. Gillison, MD, PhD, is a distinguished, endowed professor of medicine in the Department of Thoracic/Head and Neck Medical Oncology at MD Anderson.
In 2000, she coauthored the seminal paper "Evidence for a causal association between human papillomavirus and a subset of head and neck cancers," that established the link between HPV and oropharyngeal cancers.
Gillison was the senior author for the 2007 paper "Case–control study of human papillomavirus and oropharyngeal cancer," which linked oral sexual behavior and oral HPV 16 infection to the risk of oropharyngeal cancer.
In 2010, she was the senior author for the study "Human papillomavirus and survival of patients with oropharyngeal cancer." Findings from that study established tumor HPV status as a major determinant of head and neck cancer prognosis.
Gillison's laboratory has defined the distinct clinical, pathological, and genomic characteristics of HPV-positive head and neck cancer; identified the distinct risk factors for the disease; validated diagnostic methods; identified population-level incidence trends; validated methods for and reported population-based studies of oral HPV infection and HPV vaccine effectiveness; and designed trials supporting the approval of checkpoint inhibitors for head and neck cancer.
Back to 2020 Inductees
Home
)
SUPPORTED BY