Giants of Cancer Care® Program Inductees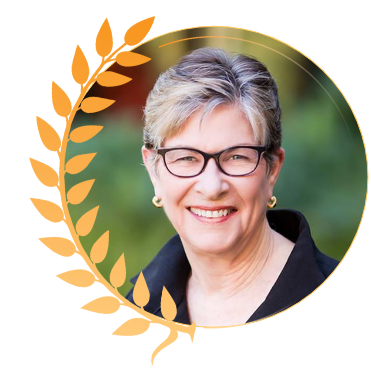 GASTROINTESTINAL CANCER
Margaret A. Tempero, MD
University of California San Francisco Helen Diller Family Comprehensive Cancer Center
Tempero is director of the University of California San Francisco Helen Diller Family Comprehensive Cancer Center and the Rombauer Family Distinguished Professor in Pancreas Cancer Clinical and Translational Science at the Helen Diller Family Comprehensive Cancer Center.
Her research career has focused on pancreatic ductal adenocarcinoma, especially in the area of investigational therapeutics. She was a pioneer in the use of antibody-based therapies and helped develop the fixed-dose rate concept for gemcitabine. Her group has developed effective gemcitabine combinations and provided a foundation for using carbohydrate antigen 19-9 as a surrogate for survival in clinical trials and currently is assessing molecular subtypes and molecular enrichment for selecting new drugs for clinical evaluation.
While at the University of Nebraska, she directed the first gastrointestinal SPORE devoted to pancreatic cancer and subsequently led the National Cancer Institute (NCI)–funded U54 Molecular Target Assessment Team at UCSF.
Tempero organized the first pancreas cancer think tank in 1999 and was a coleader of the NCI-sponsored Progress Review Group on Pancreatic Cancer in 2000. She has served as the chair of the National Comprehensive Cancer Network Guidelines Panel on Pancreatic Cancer since 2000. She cochaired the Pancreas Task Force Tissue Acquisition Working Group for the NCI intergroup and co-organized the state of the science meeting on pancreatic cancer at the NCI.
Previously, Tempero was the founding deputy director of the UCSF Helen Diller Family Comprehensive Cancer Center and UCSF's chief of the Division of Medical Oncology. She served as a member of the American Society of Clinical Oncology (ASCO) Board of Directors and is a past president (2003-2004). She also was a member of the FDA's Oncologic Drug Advisory Committee (2007-2011).
Back to 2020 Inductees
Home
)
SUPPORTED BY