Giants of Cancer Care® Program Inductees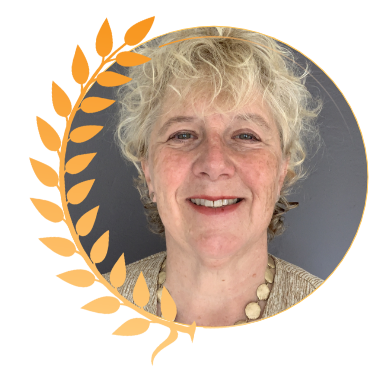 CANCER DIAGNOSTICS
Laura J. van 't Veer, PhD
University of California San Francisco Helen Diller Family Comprehensive Cancer Center
van't Veer is professor of laboratory medicine and program leader of the University of California San Francisco Helen Diller Family Comprehensive Cancer Center Breast Oncology Program, director of applied genomics with Helen Diller, and UCSF site principal investigator of the Athena Breast Health Network. She also holds the Angela and Shu Kai Chan Endowed Chair in Cancer Research.
She is credited as the inventor of MammaPrint, a genomic test for women with early-stage breast cancer that analyzes the activity of 70 genes to determine a patient's 10-year risk for recurrence and/or metastasis.
She chairs the biomolecular committee of the I-SPY 2 trial, ensuring Clinical Laboratory Improvement Amendments–compliant companion diagnostics. She is a principal investigator for the National Institutes of Health Big Data to Knowledge Center on Genomics, facilitating worldwide standardization for sharing annotated genomics data.
During her career, she has won the European Cancer Organisation Clinical Research Award (2017), the European Inventor Award (2015), the inaugural Harry and Edith Gladstein Award from the Indiana University School of Medicine (2009), the European Society for Medical Oncology Lifetime Achievement Award for Translational Research in Breast Cancer (2007), the Van der Schueren Award and Lecture for European Breast Cancer Research (2006), and the International Agency for Research on Cancer Medal of Honor (2005).
Back to 2020 Inductees
Home
)
SUPPORTED BY