Giants of Cancer Care® Program Inductees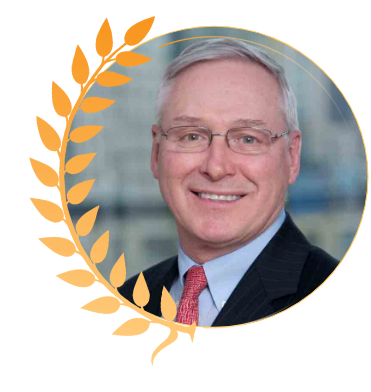 GENITOURINARY CANCER
Dean F. Bajorin, MD
Memorial Sloan Kettering Cancer Center (MSK)/Cornell University
Bajorin holds the Frederick R. Adler Senior Faculty Chair at MSK and serves as a professor of medicine at Weill Medical College at Cornell University. He is also the coprincipal investigator for MSK's SPORE in bladder cancer research, director of the MSK Medical Oncology/Hematology Fellowship Training Program, and cofounder and director of MSK's Advanced Oncology Fellowship.
He runs a long-standing research program focused on the development of new therapies for bladder and testicular cancers. Since 1999, he has been the principal investigator of his center's research training curriculum for physicians performing research involving volunteer human subjects.
Bajorin is former cochair of the National Cancer Institute's Bladder Cancer Task Force, has twice served as chair of the Genitourinary Scientific Committee for the American Society of Clinical Oncology (ASCO), and is a past chair of the ASCO Training Programs Committee.
In 2011, Bajorin won ASCO's Statesman Award, which recognizes certain members for more than 20 years of extraordinary volunteer service, dedication, and commitment.
Back to 2020 Inductees
Home
)
SUPPORTED BY