Giants of Cancer Care® Program Inductees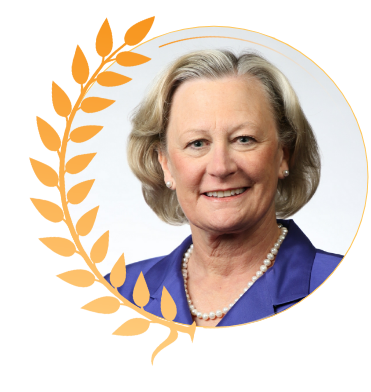 Community Outreach/Cancer Policy
Julie Gralow, MD
American Society of Clinical Oncology/University of Washington School of Medicine
Gralow is the chief medical officer and executive vice president of the American Society of Clinical Oncology. She is also the Jill Bennett Endowed Professor of Breast Medical Oncology (emeritus) and professor of global health at the UW School of Medicine and director of breast medical oncology at the Seattle Cancer Care Alliance.
Gralow is cosecretariat for the Global Task Force on Expanded Access to Cancer Care and Control in Developing Countries.
As a result of her work in cancer survivorship in the Ukraine in the 1990s, Gralow founded the Women's Empowerment Cancer Advocacy Network (WE CAN). She is also cofounder of Team Survivor Northwest, an exercise and fitness program for women survivors of cancer.
Gralow's extensive research into bone health during cancer care led to the National Comprehensive Cancer Network convening a multidisciplinary Bone Health in Cancer Care Task Force, helping to establish the role of bisphosphonates in preventing cancer treatment–induced bone loss.
Gralow is the principal investigator for the clinical core of the Fred Hutchinson Cancer Research Center/UW Breast Cancer Specialized Programs of Research Excellence grant.
In 2000, she cowrote the book Breast Fitness: An Optimal Exercise and Health Plan for Reducing Your Risk of Breast Cancer.
Back to 2021 Inductees
Home
)
SUPPORTED BY