Giants of Cancer Care® Program Inductees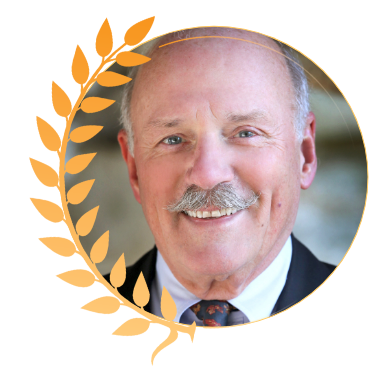 Gynecologic Cancer
Robert Young, MD
Fox Chase Cancer Center (retired)/RCY Medicine
Young is part of the "Gang of Five," a group of investigators at the National Cancer Institute who developed the first curative regimens for Hodgkin lymphoma and diffuse aggressive lymphomas, specifically the CHOP (cyclophosphamide, doxorubicin, vincristine, prednisone) protocol.
For 18 years, Young served as president and CEO at Fox Chase Cancer Center and then served another 2 years as chancellor. The Robert C. Young MD Chair in Cancer Research at Fox Chase is named in his honor.
Prior to Fox Chase, he served in various positions at the National Cancer Institute (NCI), including a 14-year term as chief of the medicine branch.
Young's research contributed to the standardized staging and grading of ovarian tumors, identified prognostic factors for patients with ovarian cancer, and demonstrated that combination chemotherapy was more effective for patients with advanced ovarian adenocarcinoma vs standard-of-care melphalan.
Along with Robert F. Ozols, MD, PhD, Young contributed to the understanding of how tumors develop resistance. The pair received the 25th Annual Bristol Myers Squibb Award for Distinguished Achievement in Cancer Research (2002).
Young is the recipient of several awards including the American Association for Cancer Research Margaret Foti Award for Leadership and Extraordinary Achievements in Cancer Research (2013) and the American Society of Clinical Oncology Distinguished Service Award for Scientific Leadership (2004).
Back to 2021 Inductees
Home
)
SUPPORTED BY