Giants of Cancer Care® Program Inductees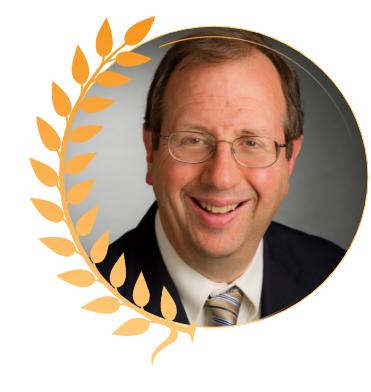 Leukemia
Richard M. Stone, MD
Dana-Farber Cancer Institute
Stone is chief of staff and clinical director of the Adult Acute Leukemia Program at Dana-Farber Cancer Institute. He is also a professor of medicine at Harvard Medical School.
He was lead investigator for the phase 3 RATIFY trial (NCT00651261), one of the first to enroll patients based on specific leukemia genotype. Results from that trial led to the FDA approval in 2017 of midostaurin (Rydapt) for adults with newly diagnosed, FLT3 mutation–positive acute myeloid leukemia (AML).
Stone's laboratory is conducting several ongoing trials, including immunotherapy with interleukin 2 as late postremission therapy for adults with AML and use of a BCL2 antisense oligonucleotide in older adults with AML.
His research team is also testing the feasibility of adding a FLT3 inhibitor to chemotherapy in patients with newly diagnosed AML and of using a pediatric-like regimen to treat adults with acute lymphoblastic leukemia.
Additionally, his laboratory is exploring the efficacy of novel agents in AML and myelodysplastic syndromes (MDS).
Stone is a member of the board of directors for the American Board of Internal Medicine (ABIM) and the former chair of the ABIM Medical Oncology Board.
Stone received the Aplastic Anemia and MDS International Foundation Leadership in Science Award (2009).
Back to 2021 Inductees
Home
)
SUPPORTED BY