Giants of Cancer Care® Program Inductees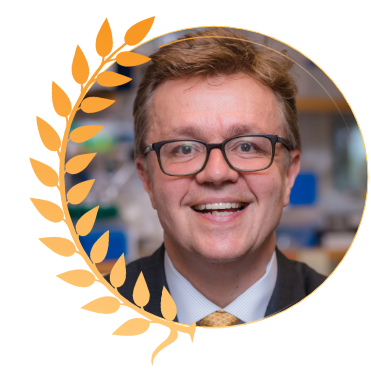 Lung Cancer
Pasi A. Jänne, MD, PhD
Dana-Farber Cancer Institute
Jänne was one of the investigators to aid in the discovery of EGFR mutations and has led the development of therapeutic strategies for patients with EGFR-mutant lung cancer.
He and his colleagues demonstrated that loss of response to gefitinib (Iressa) was driven by MET amplification, paving the way for further study of resistance mechanisms to earlier and next-generation inhibitors.
Jänne was the primary investigator for the phase 1 AURA trial (NCT01802632) that evaluated the efficacy of osimertinib (Tagrisso) in patients with non–small cell lung cancer (NSCLC). The agent is approved as adjuvant therapy following tumor resection in patients with NSCLC with tumors that have EGFR exon 19 deletions or exon 21 L858R mutations.
Jänne is the director of 3 centers at Dana-Farber Cancer Institute: Lowe Center for Thoracic Oncology, Belfer Center for Applied Cancer Science, and Chen-Huang Center for EGFR-Mutant Lung Cancers.
He is also a professor of medicine at Harvard Medical School.
Jänne has received numerous awards including the American Society of Clinical Oncology Science of Oncology Award (2020), the National Cancer Institute Outstanding Investigator Award (2018), the European Society for Medical Oncology Translational Research Award (2018), and American Association for Cancer Research (AACR) Waun Ki Hong Award for Outstanding Achievement in Translational and Clinical Cancer Research (2018).
Back to 2021 Inductees
Home
)
SUPPORTED BY