Giants of Cancer Care® Program Inductees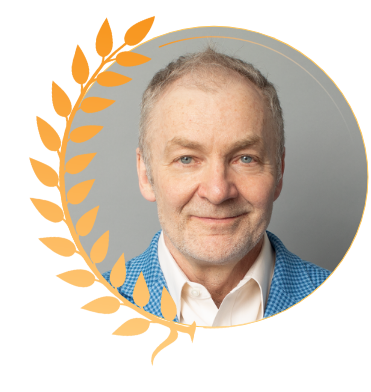 Radiation Oncology
Walter J. Curran Jr, MD
GenesisCare/Emory University School of Medicine
Curran is the global chief medical officer of GenesisCare. He previously served as executive director of Winship Cancer Institute of Emory University and is professor emeritus and former chairman of the Department of Radiation Oncology at Emory University School of Medicine. He was also a group chairman and principal investigator of NRG Oncology.
Curran was named a Georgia Research Alliance Eminent Scholar and Chair in Cancer Research (2013).
In 2015, former President Jimmy Carter selected Curran as one of the physicians to treat him after he received a diagnosis of multiple myeloma.
Curran is an international expert in the treatment of patients with locally advanced lung cancer and malignant brain tumors and led landmark clinical and translational trials in both areas. He is responsible for defining a universally adopted staging system for patients with malignant glioma.
In 2006, a peer survey in Journal of Medical Imaging named him the leading radiation oncologist/cancer investigator.
In 2004, the European Society for Radiotherapy and Oncology named him an honorary member, a position awarded to those who have made a significant contribution to the achievement of the society's goals, particularly in the field of interdisciplinary or international cooperation.
Curran was awarded the American Society for Radiation Oncology Gold Medal (2019) and the Brain Tumor Foundation for Children Visionary Award (2012).
Back to 2021 Inductees
Home
)
SUPPORTED BY