Giants of Cancer Care® Program Inductees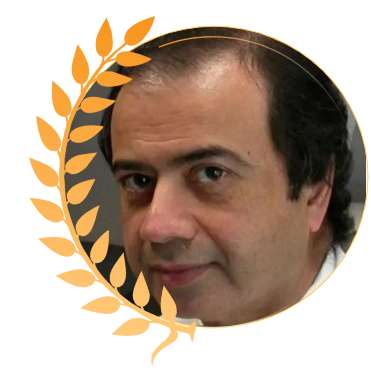 Gastrointestinal Cancers
Jaffer A. Ajani, MD
The University of Texas MD Anderson Cancer Center
Ajani is a professor of gastrointestinal medical oncology at The University of Texas MD Anderson Cancer Center.
Ajani was the principal investigator for the phase 3 RATIONALE 302 trial (NCT03430843) evaluating tislelizumab for patients with esophageal squamous cell carcinoma. Results from that trial showed that the novel humanized immunoglobulin G4 anti–PD-1 antibody improved overall survival compared with chemotherapy as second-line therapy.
He was the co-author of a study in which investigators performed a single-cell analysis of intratumoral heterogeneity to classify patients with peritoneal carcinomatosis. Jaffer and his collaborators defined the extensive cellular heterogeneity and identified 2 distinct subtypes—gastric-like and intestine-like—correlated with patient survival.
Ajani has served as chair of the National Comprehensive Cancer Network's Esophageal/Gastric Cancers panel since 1997 and led the drafting of the 2022 clinical practice guidelines for gastric cancer.
He was a lead investigator of the CheckMate 577 trial (NCT02743494) which demonstrated a statistically significant disease-free survival benefit with adjuvant nivolumab (Opdivo) compared with placebo in patients with completely resected esophageal or gastroesophageal junction cancer with residual pathologic disease in patients who have received neoadjuvant chemoradiotherapy. The data led to the agent's approval for this population.
Back to 2022 Inductees
Home
)
SUPPORTED BY