Giants of Cancer Care® Program Inductees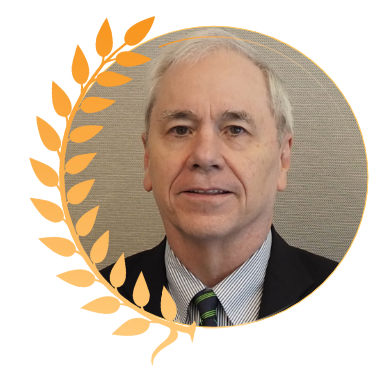 Gynecologic Cancers
David M. Gershenson, MD
The University of Texas MD Anderson Cancer Center
Gershenson is a professor of gynecologic oncology at The University of Texas MD Anderson Cancer Center.
He played a major role in designing and initiating clinical trials focused on novel therapeutics for patients with rare ovarian cancers.
In 2009, Gershenson was the principal investigator for a retrospective study establishing that chemoresistance was prevalent in low-grade serious ovarian carcinoma, suggesting that targeted agents would be more effective in this disease.
Gershenson was a co-author on a 2017 study establishing the poor prognosis associated with advanced-stage or recurrent ovarian clear cell and mucinous carcinomas.
He was the principal investigator for the phase 2/3 GOG281/LOGS trial (NCT02101788), which showed that the MEK1/2 inhibitor trametinib (Mekinist) extended progression-free survival in patients with low-grade serous ovarian cancer compared with the existing standard-of-care regimens.
Gershenson's participation on several committees and organizations underscore his commitment to raising awareness of rare ovarian tumors. He is a former chair of the Rare Tumor Working Group of the Gynecologic Cancer Intergroup and previously served as the chair of the Rare Tumor Committee of the Gynecologic Oncology Group.
Back to 2022 Inductees
Home
)
SUPPORTED BY