Giants of Cancer Care® Program Inductees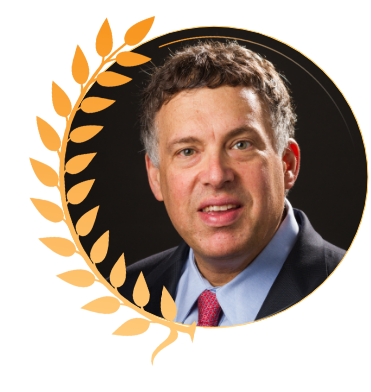 Lung Cancer
Roy S. Herbst, MD, PhD
Yale Cancer Center/Smilow Cancer Hospital/Yale School of Medicine
Herbst is Ensign Professor of Medicine (Medical Oncology), chief of medical oncology and a professor of pharmacology at Yale Cancer Center and Smilow Cancer Hospital, and associate director for Translational Science at Yale Cancer Center. He also serves as assistant dean for Translational Research at the Yale School of Medicine.
Herbst and his colleagues were among the first to describe the PD-1/PD-L1 adaptive immune response in early phase trials and to offer trials of the PD-L1 inhibitors atezolizumab (Tecentriq) and pembrolizumab (Keytruda) for patients with lung cancer.
He was the corresponding author for the ADAURA trial (NCT02511106), which showed that osimertinib (Tagrisso) extended disease-free survival in patients with EGFR-mutated non–small cell lung cancer (NSCLC).
Herbst led the early-phase development of therapies targeting the EGFR and VEGF signaling pathways such as gefitinib (Iressa), erlotinib (Tarceva), axitinib (Inlyta), cetuximab (Erbitux), and bevacizumab (Avastin).
Herbst is the study chair for LungMAP, an umbrella trial exploring targeted therapies for patients with advanced NSCLC conducted at more than 700 sites in the United States.
Back to 2022 Inductees
Home
)
SUPPORTED BY