Giants of Cancer Care® Program Inductees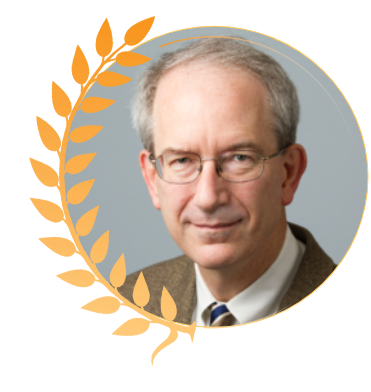 Prevention/Genetics
Louis M. Staudt, MD, PhD
National Cancer Institute Center for Cancer Research/Center for Cancer Genomics
Staudt is chief of the National Cancer Institute (NCI) Lymphoid Malignancies Branch, director of the NCI Center for Cancer Genomics, and a National Institutes of Health distinguished investigator.
He was the first to identify 2 subtypes of diffuse large B-cell lymphoma (DLBCL) as molecularly distinct diseases. Staudt discovered that activated B cell-like (ABC) and germinal center B cell-like (GCB) DLBCL subtypes had significantly different 5-year overall survival rates.
Staudt established that survival following chemotherapy among patients with DLBCL correlated with molecular features. These findings had applications across other malignancies, including chronic lymphocytic leukemia, mantle cell lymphoma, and follicular lymphoma.
His research in gene-expression profiling led to the identification of 7 distinct subtypes of DLBCL, allowing for precision medicine approaches in the field.
Staudt's research uncovered the importance of NF-κβ pathway as a target, first in patients with ABC DLBCL, leading to the development of agents such as ibrutinib (Imbruvica), which inhibits B-cell receptors and NF-κβ signaling.
Back to 2022 Inductees
Home
)
SUPPORTED BY