Giants of Cancer Care® Program Inductees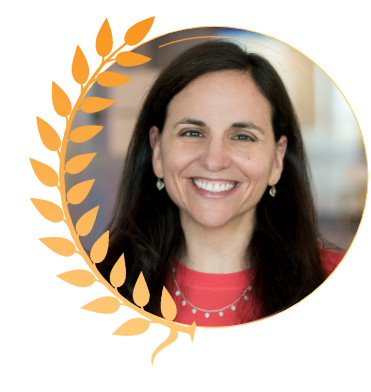 Supportive, Palliative, and/or Geriatric Care
Jennifer S. Temel, MD
Massachusetts General Hospital/Harvard Medical School
Temel is a professor of medicine at Harvard Medical School, clinical director of thoracic oncology at the Massachusetts General Hospital, codirector of the Cancer Outcomes Research and Education Program at the Massachusetts General Hospital Cancer Center, and coleader of the Dana-Farber/Harvard Cancer Center Outcomes Research Program.
She led studies exploring early integration of palliative care in the ambulatory care setting. She and her fellow researchers found that patients with metastatic non–small cell lung cancer who received early palliative care experienced a better quality of life, reduced burden of symptoms, and less depression as well as a longer median survival time. These results led to evidence-based clinical guidance recommending the expanded use of palliative care for patients with metastatic cancer and high symptom burden.
The American Society of Clinical Oncology issued a new policy statement recommending that physicians initiate candid discussions about the full range of treatment and palliative care options soon after patients' diagnosis with advanced cancer based on her findings in January 2011.
In 2017, the American Academy of Hospice and Palliative Medicine named Temel as one of the 30 most influential leaders in hospice and palliative medicine.
Back to 2022 Inductees
Home
)
SUPPORTED BY