Giants of Cancer Care® Program Inductees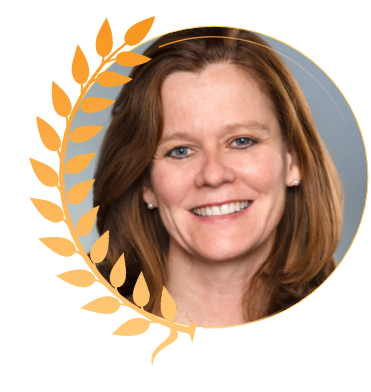 Breast Cancer
Ann H. Partridge, MD, MPH
Dana-Farber Cancer Institute
Partridge is vice chair of medical oncology, the Eric P. Winer, MD, Chair in Breast Cancer Research, director of the Adult Survivorship Program, founder and director of the Program for Young Adults with Breast Cancer, and senior physician at Dana-Farber Cancer Institute. She is also a professor of medicine at Harvard Medical School.
Her research has a particular focus on behavioral, psychosocial, and communication issues surrounding younger women with breast cancer, a group with a higher risk of disease recurrence and mortality. She launched the YES Portal for young women with breast cancer to self-monitor physical and psychosocial symptoms.
Partridge contributed to the authorship of the 2006 American Society of Clinical Oncology guideline on fertility preservation in patients with cancer, which has led to an increase in research and changed clinical practice for survivors looking to maintain or restore fertility. The guideline addresses the importance of discussing fertility preservation approaches as early as possible in a breast cancer diagnosis.
As coleader of the landmark international POSITIVE trial (NCT02308085), Partridge and coinvestigators evaluated the risks associated with pregnancy following breast cancer. Preliminary results presented at the 2022 San Antonio Breast Cancer Symposium showed that young women with hormone receptor–positive breast cancer can interrupt their endocrine therapy without an increased risk for short-term relapse.
She launched the first US multi-institutional cohort trial, The Young Women's Breast Cancer Study (NCT01468246; also known as Helping Ourselves, Helping Others), which enrolled more than 1300 women between 2006 and 2016. For at least 10 years, researchers will conduct follow-up on the patients to track the medical and psychosocial matters they face during diagnosis, treatment, and survivorship.
Back to 2023 Inductees
Home
)
SUPPORTED BY